Behold Bohol
by

inDinero Admin

posted on

Fri, Jul 13, 2018
by: Ana Fe Garcia (US Accountant, Cebu)
Bohol is known as the friendly heart of the Visayas. It is one of the most attractive tourist destinations in the Philippines. Because of that, Indinero Cebu Team wanted to visit this famous island. Besides, it is just a neighboring island of Cebu, so isn't it a perfect go-to destination for Summer Outing 2018?
It really was. Indinero Cebu Team explored Bohol for a 2-day, 1-night itinerary. After a normal workday on a Friday (April 27), Cebu employees were already very excited for their island getaway.
We took the 10PM trip to Bohol via Tagbilaran.
Our Day 1 itinerary were Island Hopping, Table War Games and a Solidarity Night.
Island Hopping
One of the known islands of Bohol is Panglao's Virgin Island. The white powdery sand and the crystal clear waters of the island really captivated us. We spent most of the time under the sun:
Swimming, sight-seeing and eating. Being the Millennials that we are, we took a lot of beautiful photos of the place.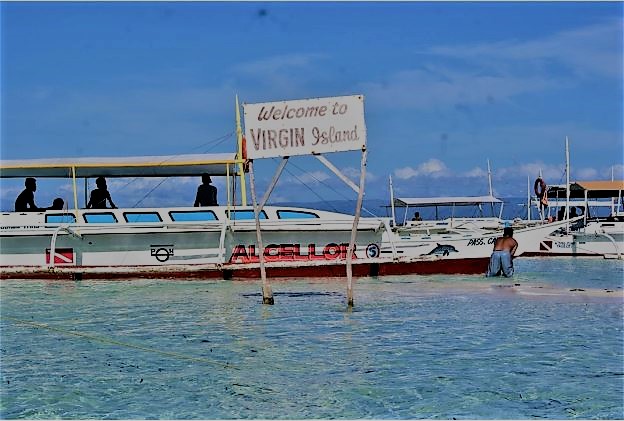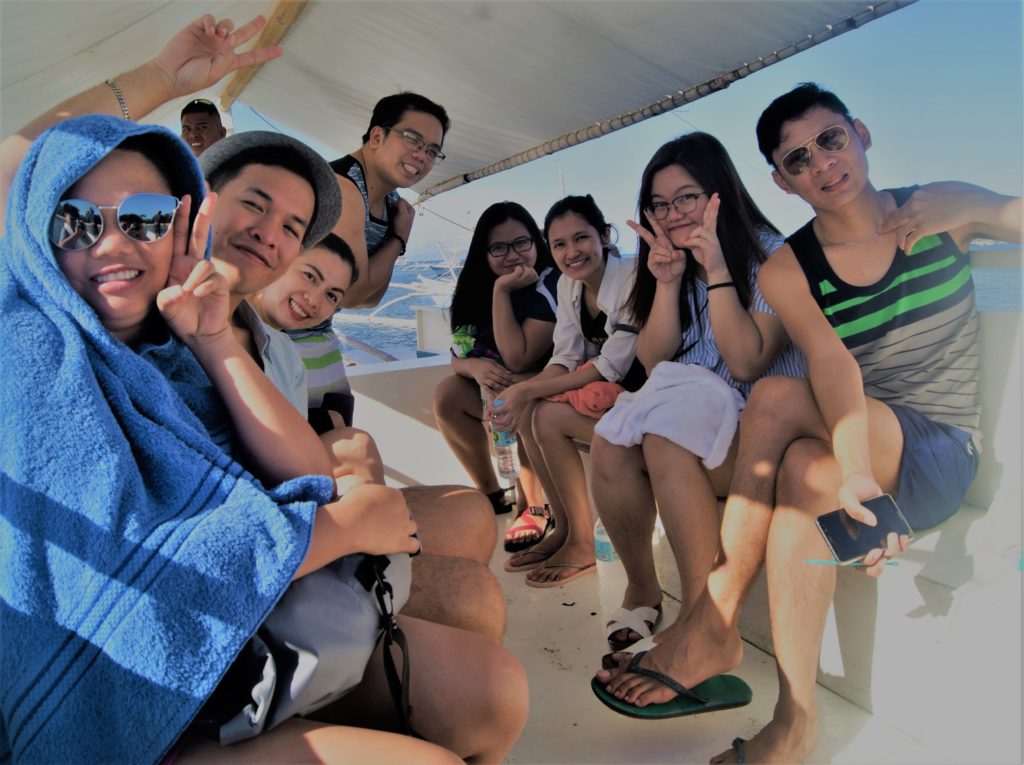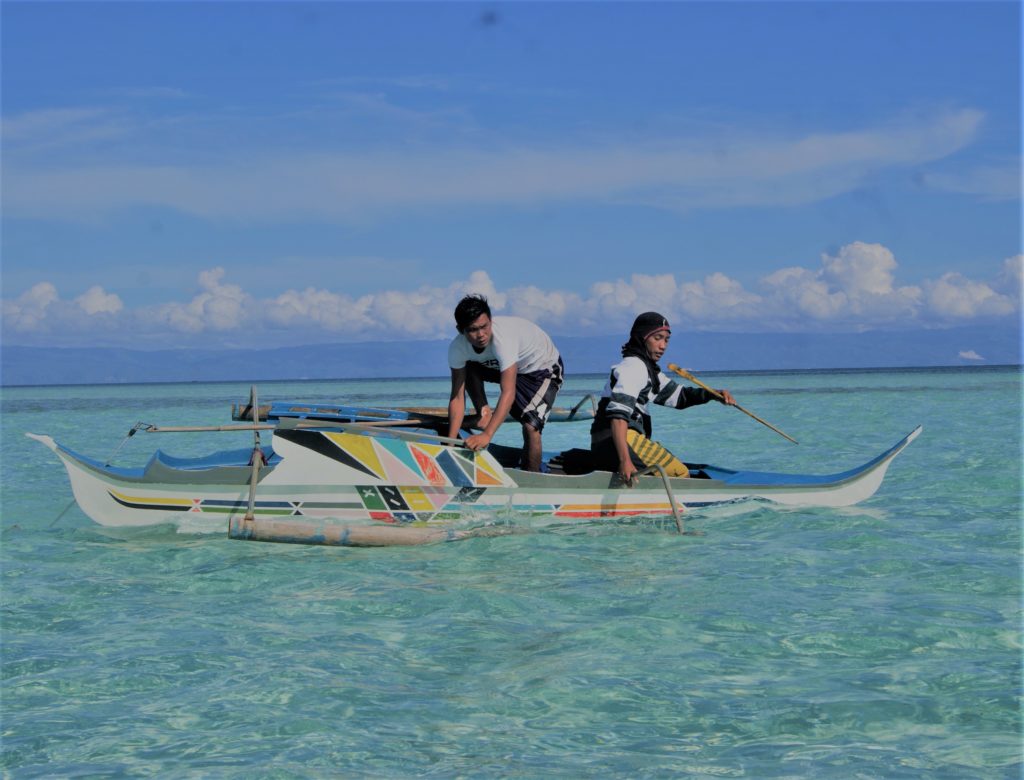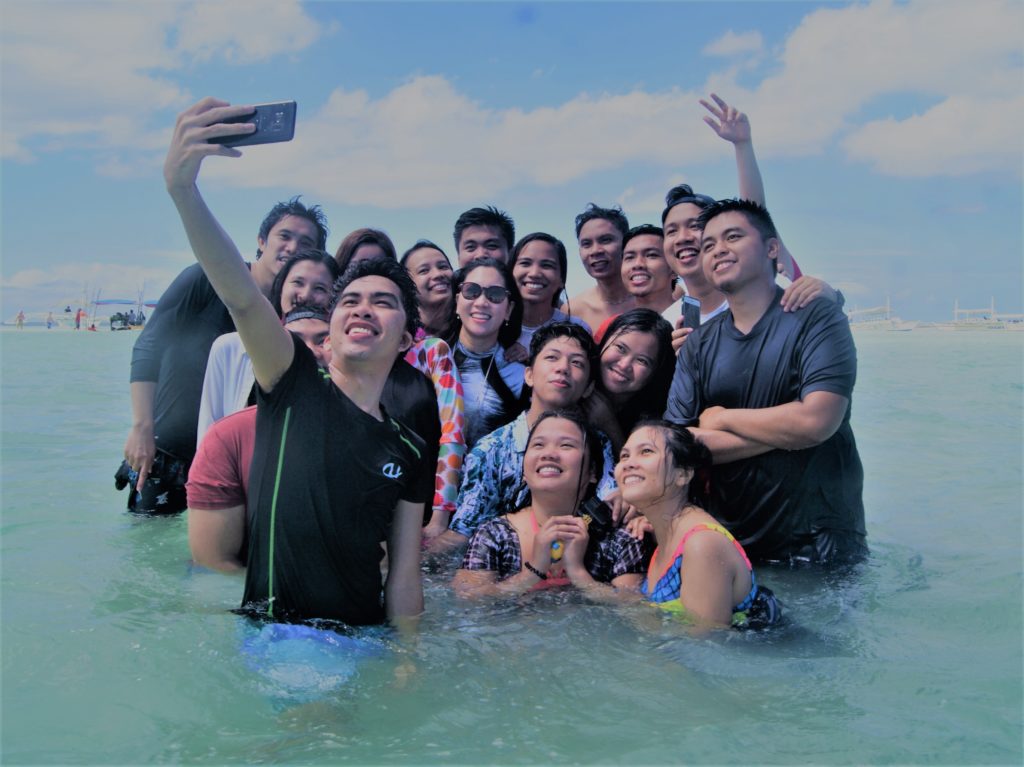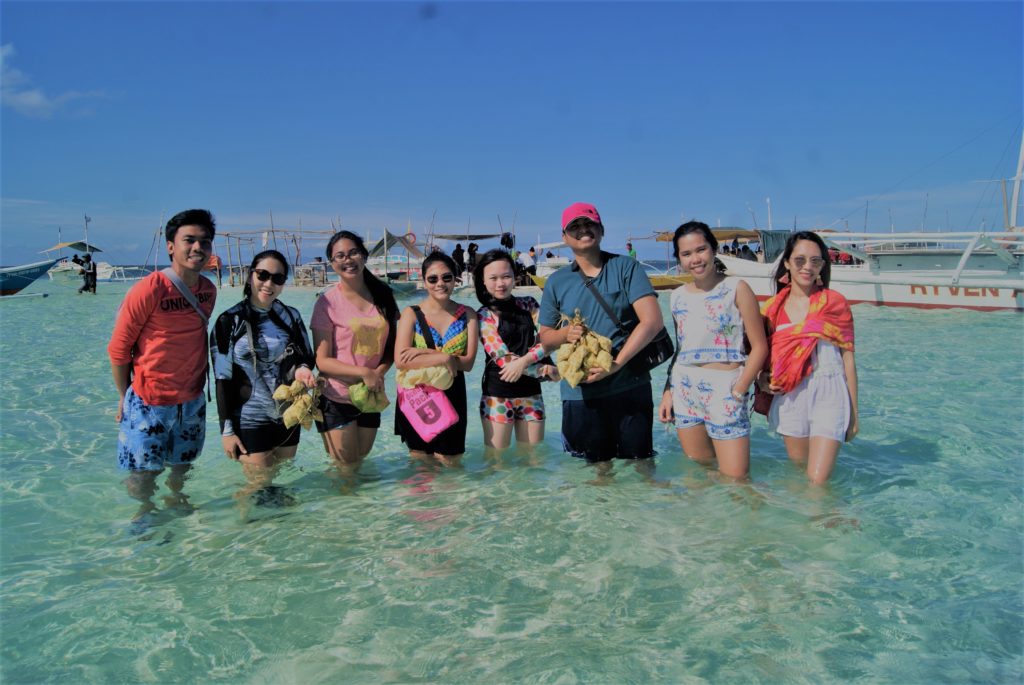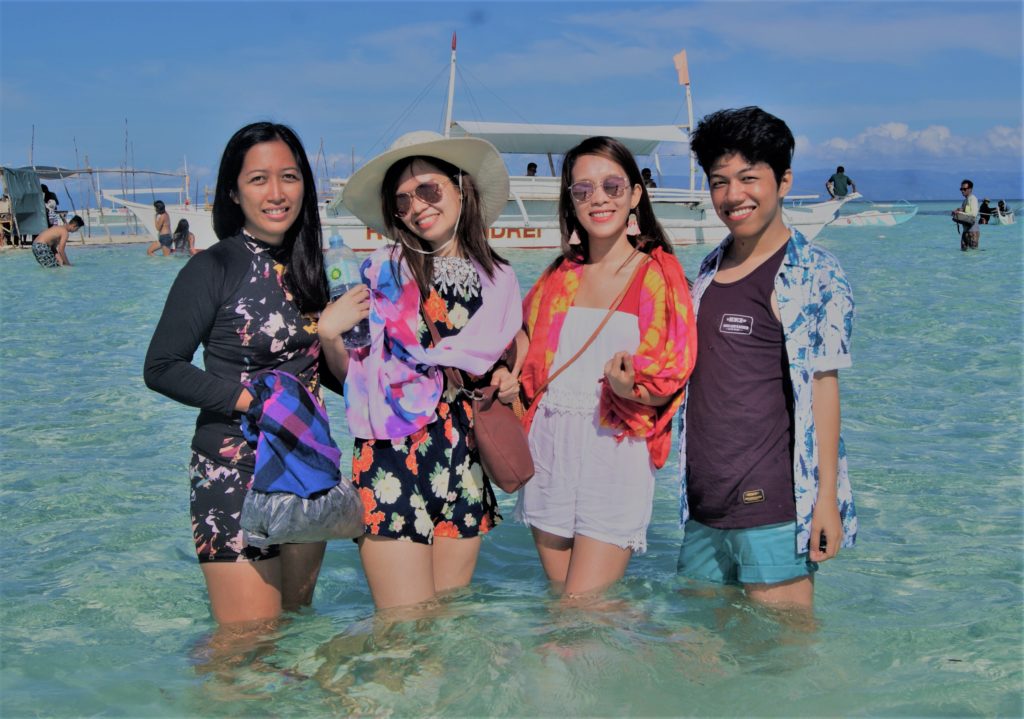 TABLE War Games
TABLE stands for the 5 core values of Indinero. The TABLE War Games will be the final 4 games to be played before the awarding of the Sun Cup trophy. These games have higher equivalent points compared to the Daily Dineros and Happy Hour Games. Before the games started, the ranking were as follows:
1st Team Sovereign – 135 Points
2nd Team Synergy – 122 Points
3rd Team Fearless – 118 Points
4th Team Candor – 85 Points
Let us see how the ranking and scores changed after the four games.
FIRST GAME
1st Team Candor – 25 Points
2nd Team Sovereign – 20 Points
3rd Team Fearless – 15 Points
4th Team Synergy – 10 Points
SECOND GAME
1st Team Candor – 25 Points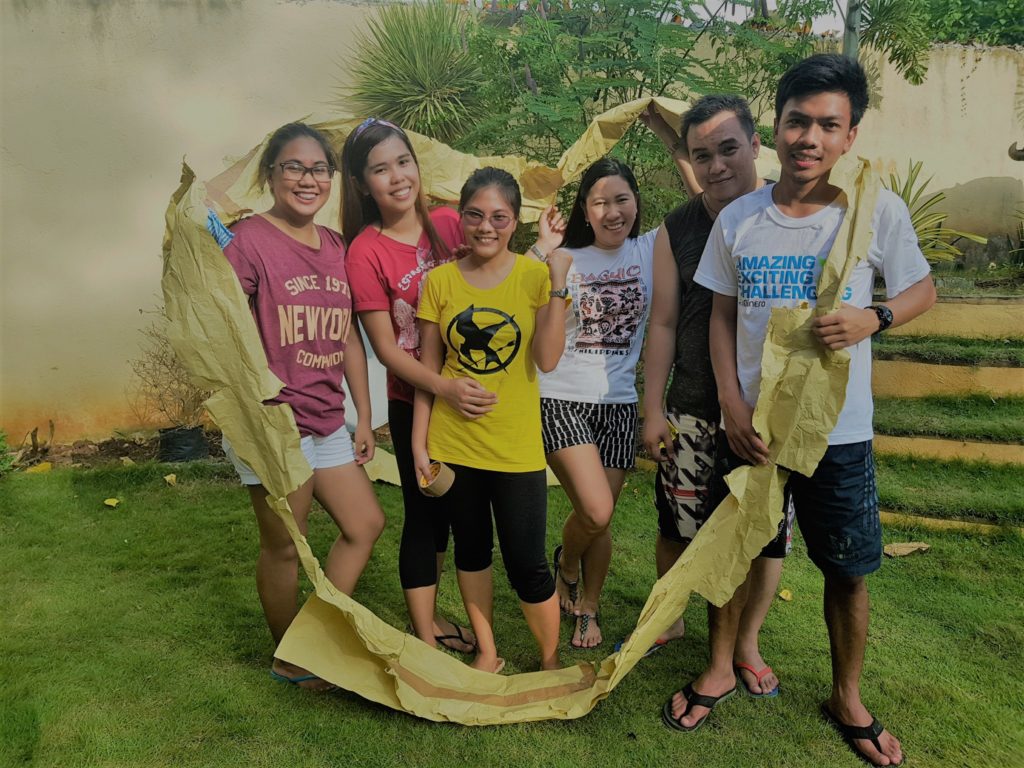 2nd Team Sovereign – 20 Points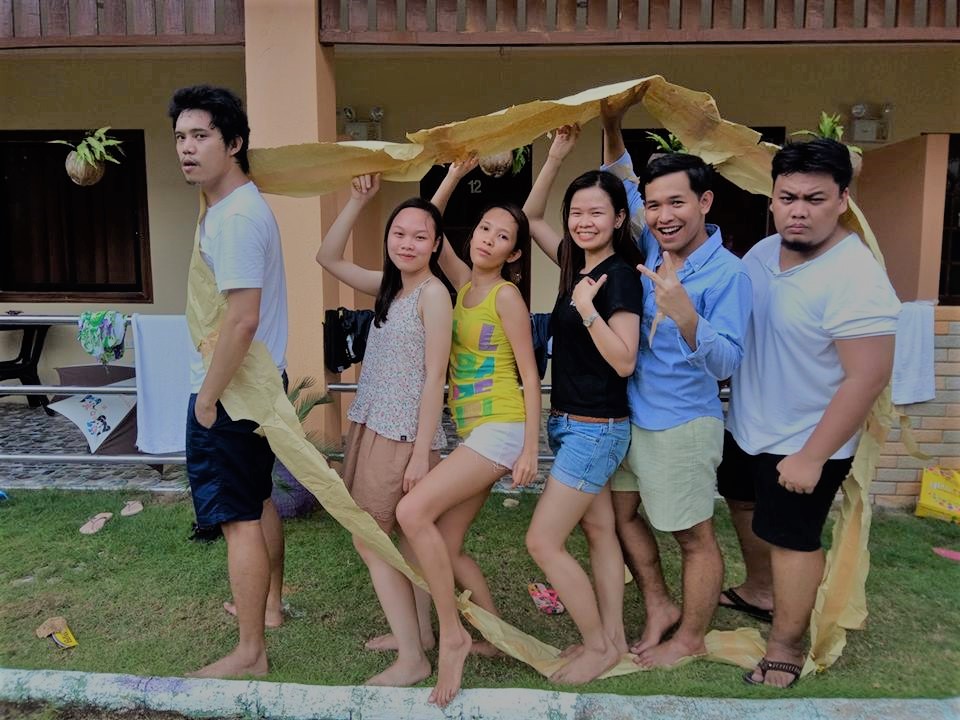 3rd Team Synergy – 15 Points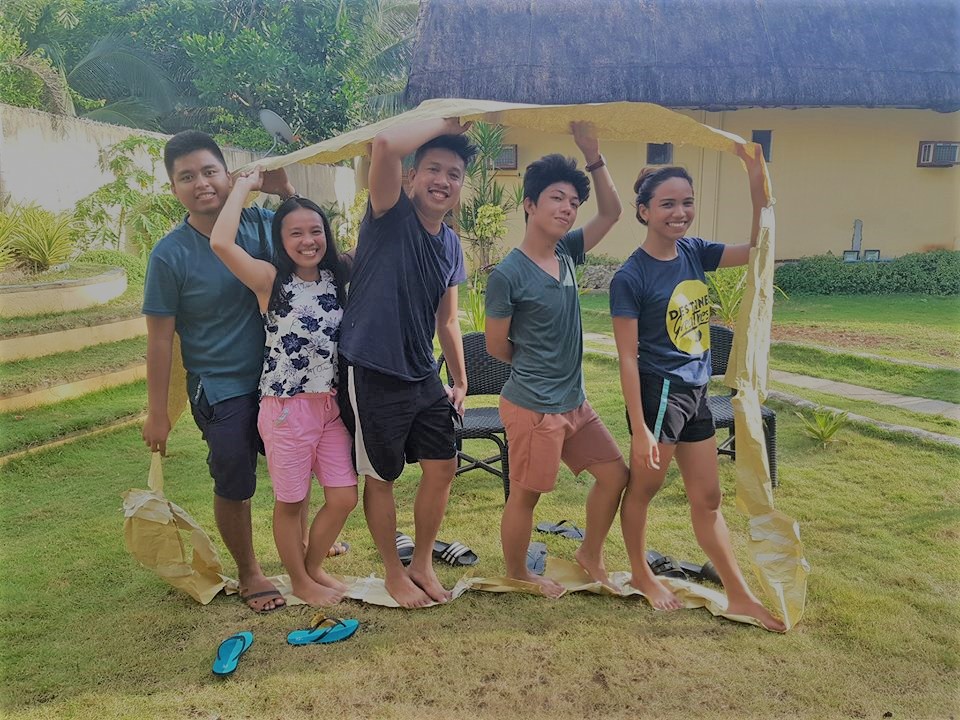 4th Team Fearless – 10 Points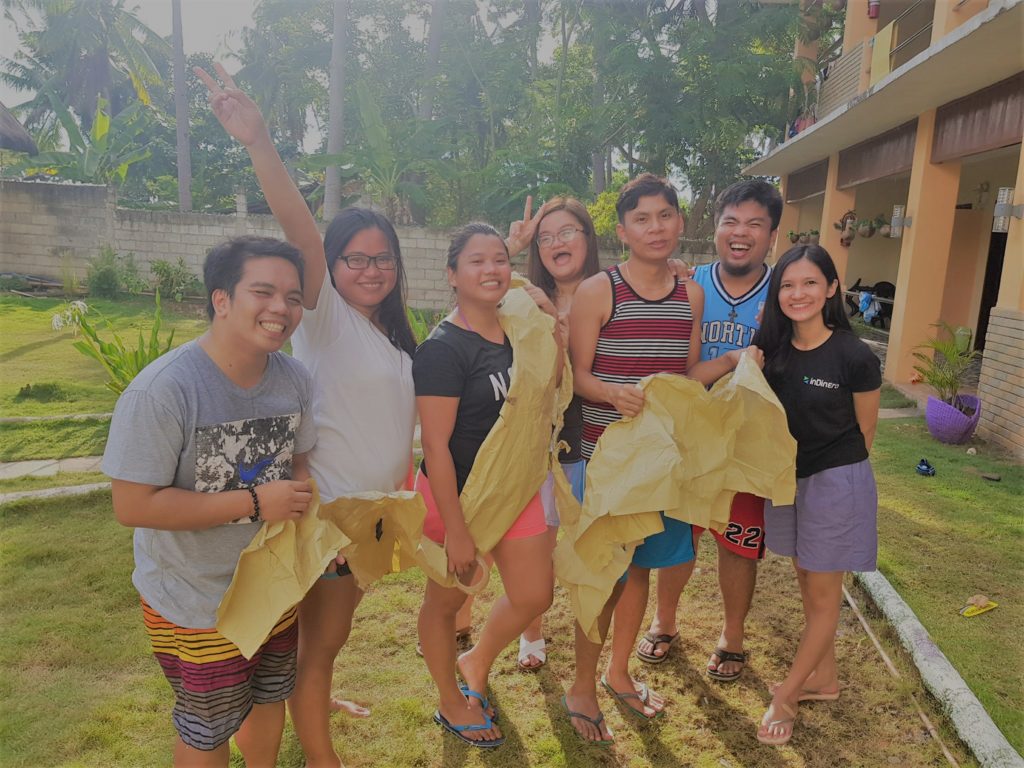 THIRD GAME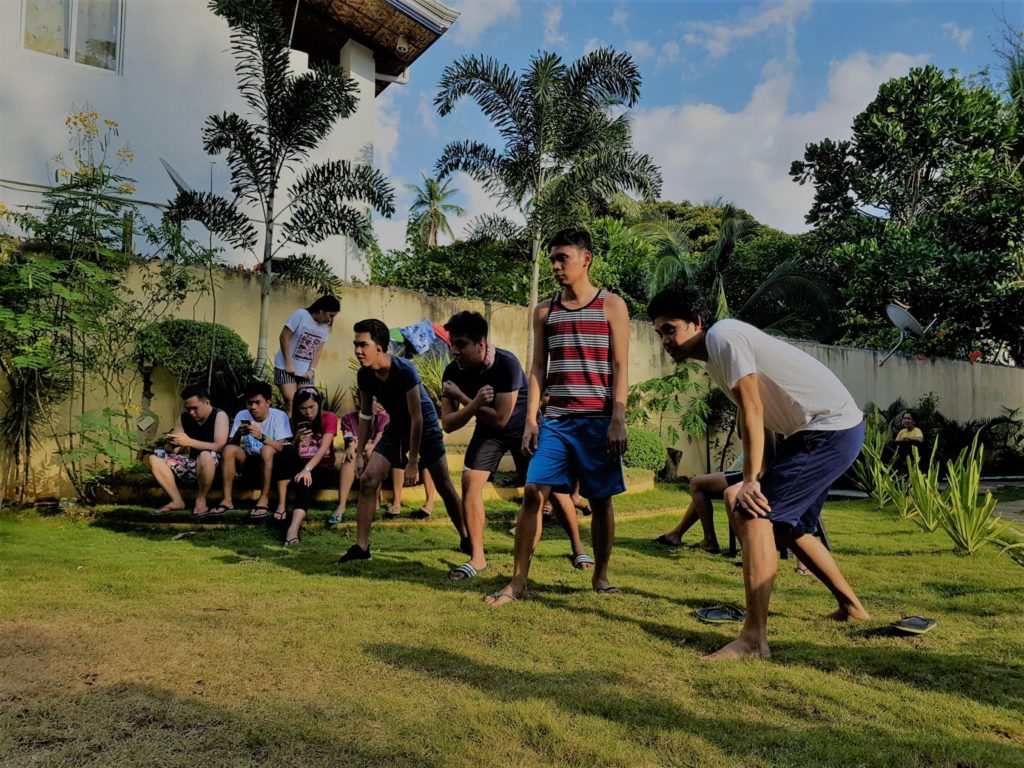 1st Team Fearless – 25 Points
2nd Team Sovereign – 20 Points
3rd Team Synergy – 15 Points
4th Team Candor – 10 Points
FOURTH GAME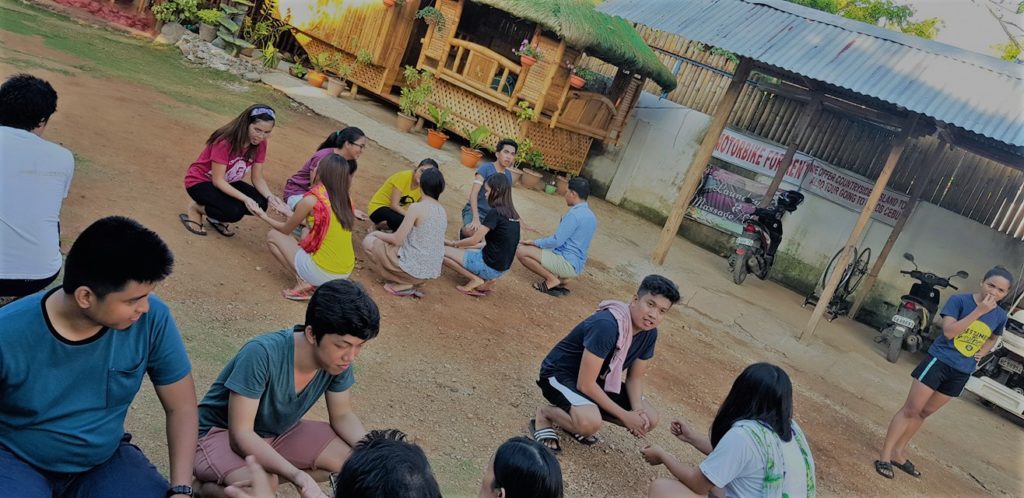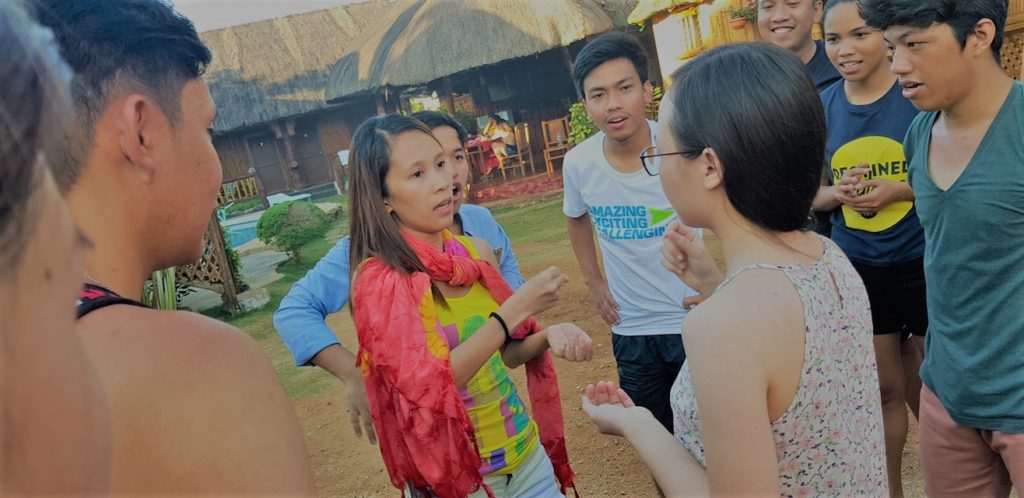 1st Team Candor – 25 Points
2nd Team Fearless – 20 Points
3rd Team Synergy – 15 Points
4th Team Sovereign – 10 Points
The activities were really fun and action-filled. We had a lot of sweat, laughs, giggles and screams. Each team did their very best to win each game. But in every competition, there will always be one WINNER.
Here were the final scores after the Table War Games.
1st Team Sovereign – 205 Points
2nd Team Fearless – 188 Points
3rd Team Synergy – 177 Points
4th Team Candor – 170 Points
What a close fight, right? But the ultimate winner for the Sun Cup trophy was Team Sovereign!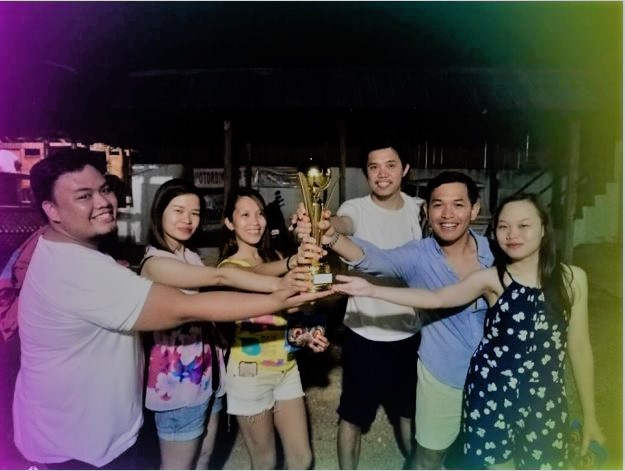 Congratulations!
Dinner
After a very jam-packed day, we deserve a sumptuous dinner. The table wars were over and so
we begin, the BOODLE FIGHT! Yummy!!!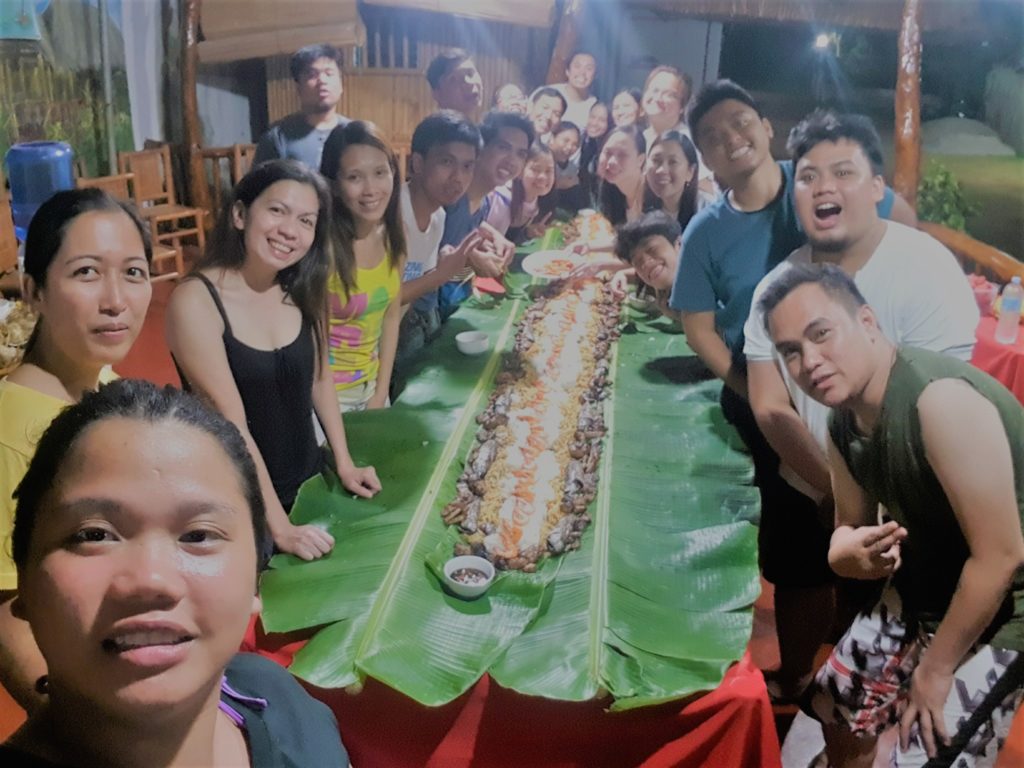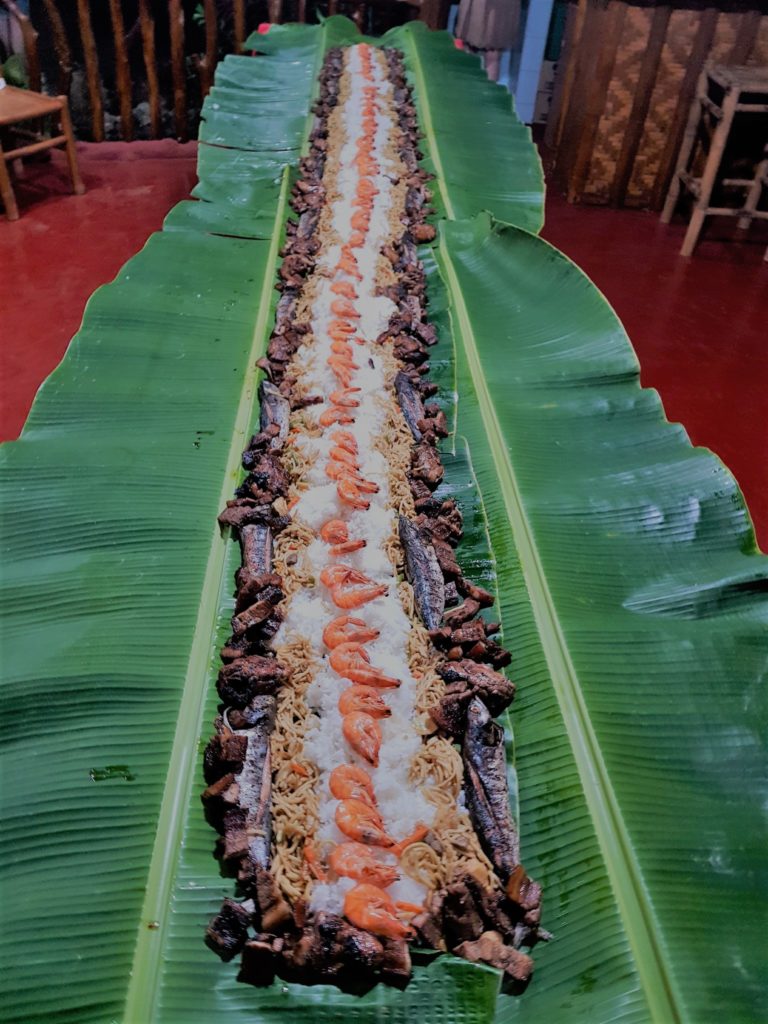 Solidarity Night
This was an activity for all to test if they can act as one team. Everyone, except the Culture Committee, were blindfolded and scattered all throughout the area. The challenge was to find each other. They need to gather in one place and should make sure that no one was left behind. It was a fun activity with a serious lesson of unity to all Indinero Cebu Employees. After that, there was another mini activity to reshuffle the members of each team. The new members of Sovereign, Synergy, Candor and Fearless will face new challenges for the Winter Cup trophy to be awarded on the Christmas Party.
Land Tour
Our Day 2 in Bohol was a land tour trip. These were the places we visited.
Baclayon Church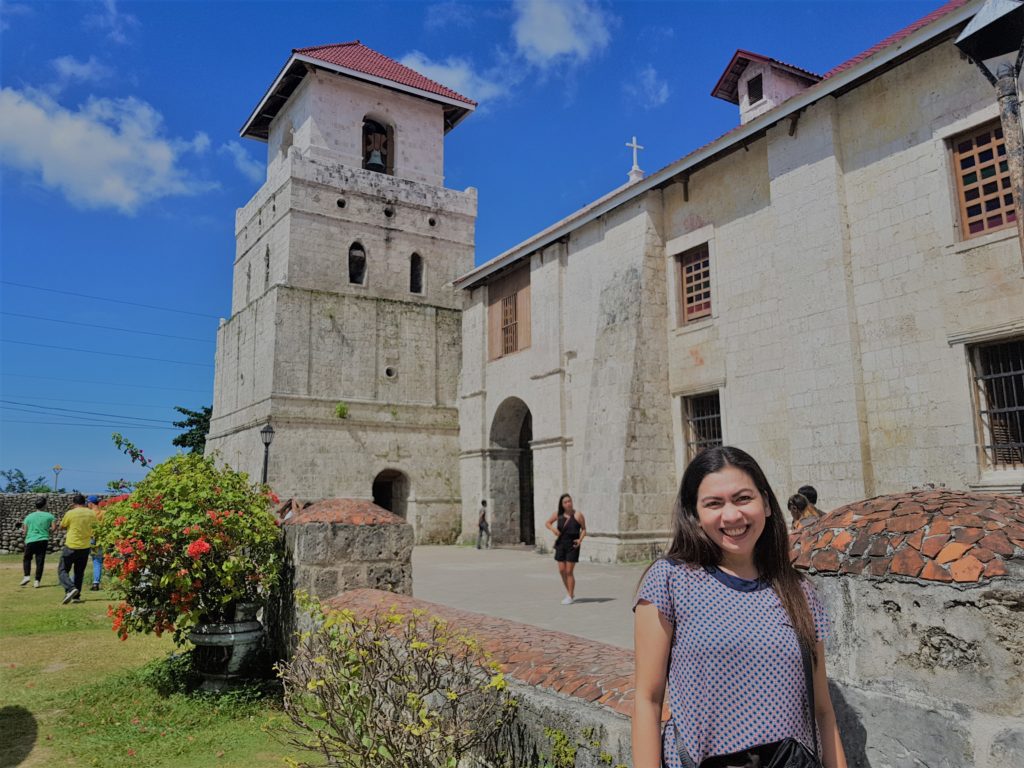 Bohol Python and Wildlife Park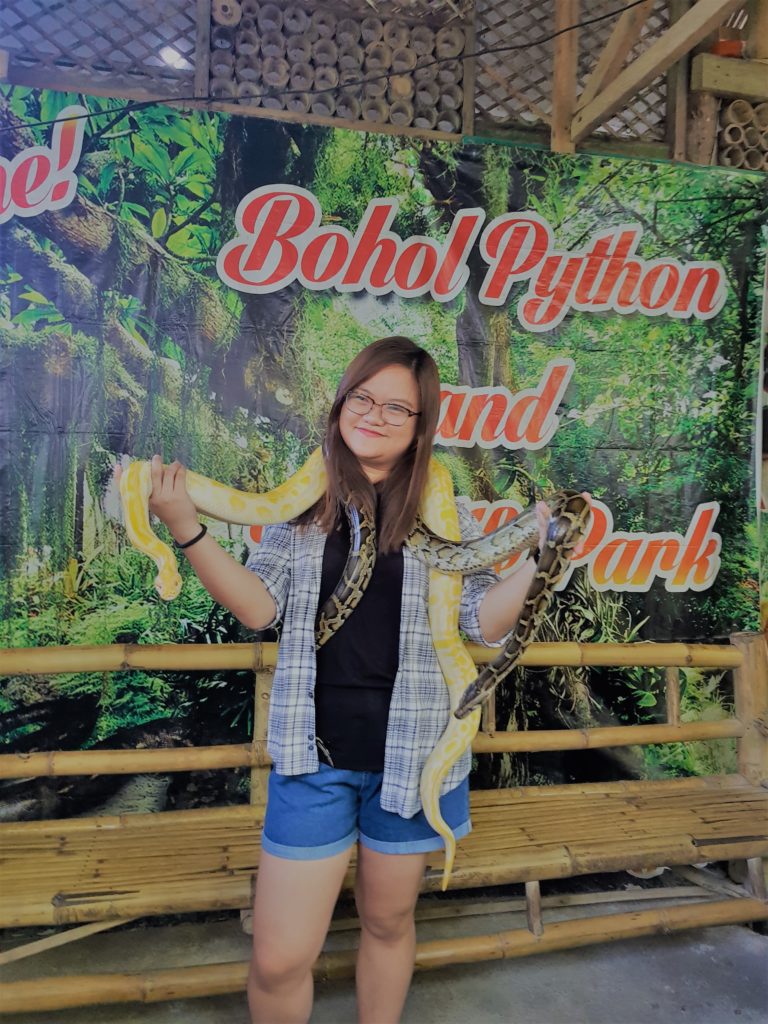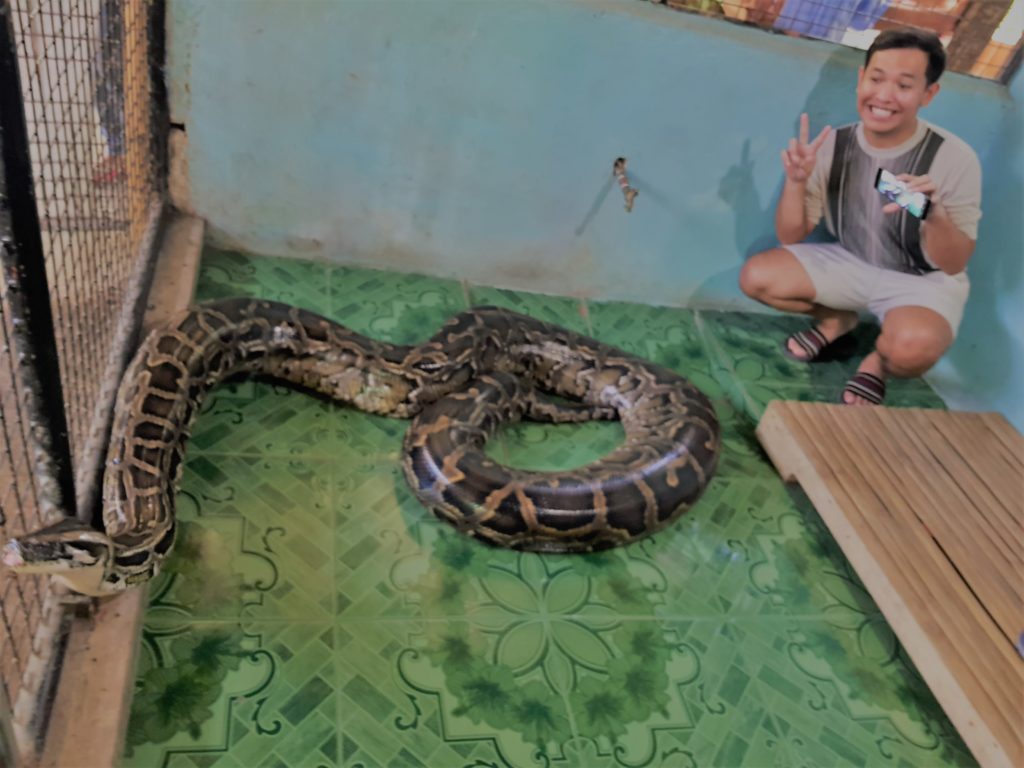 Tarsier Sanctuary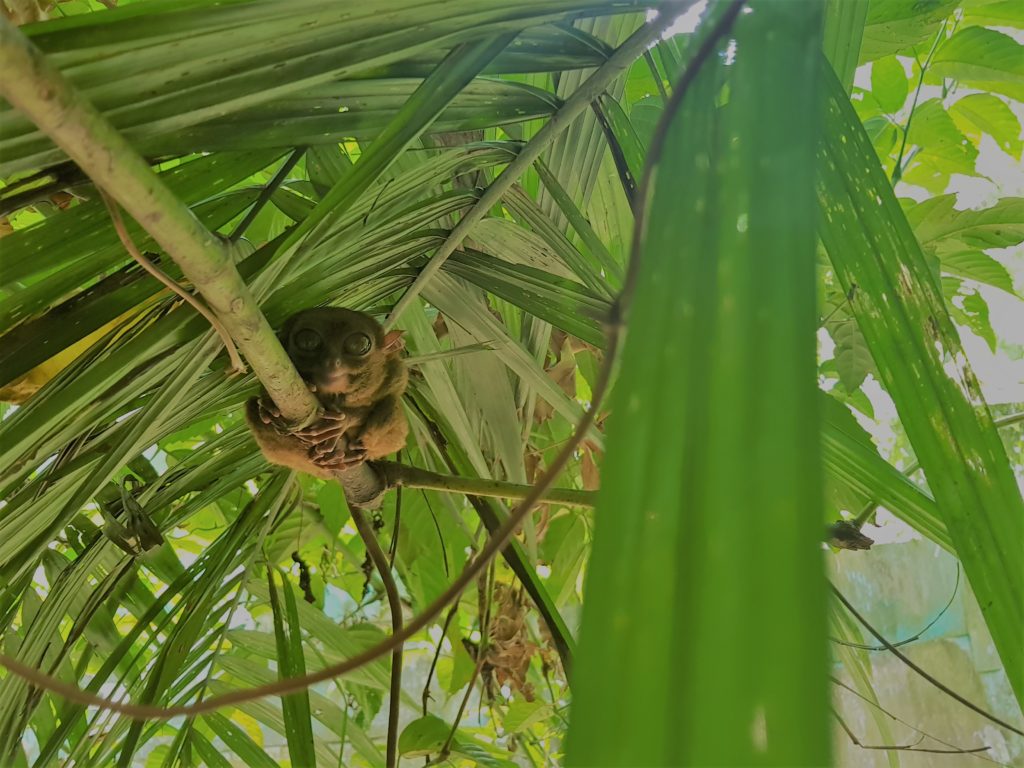 Butterfly Garden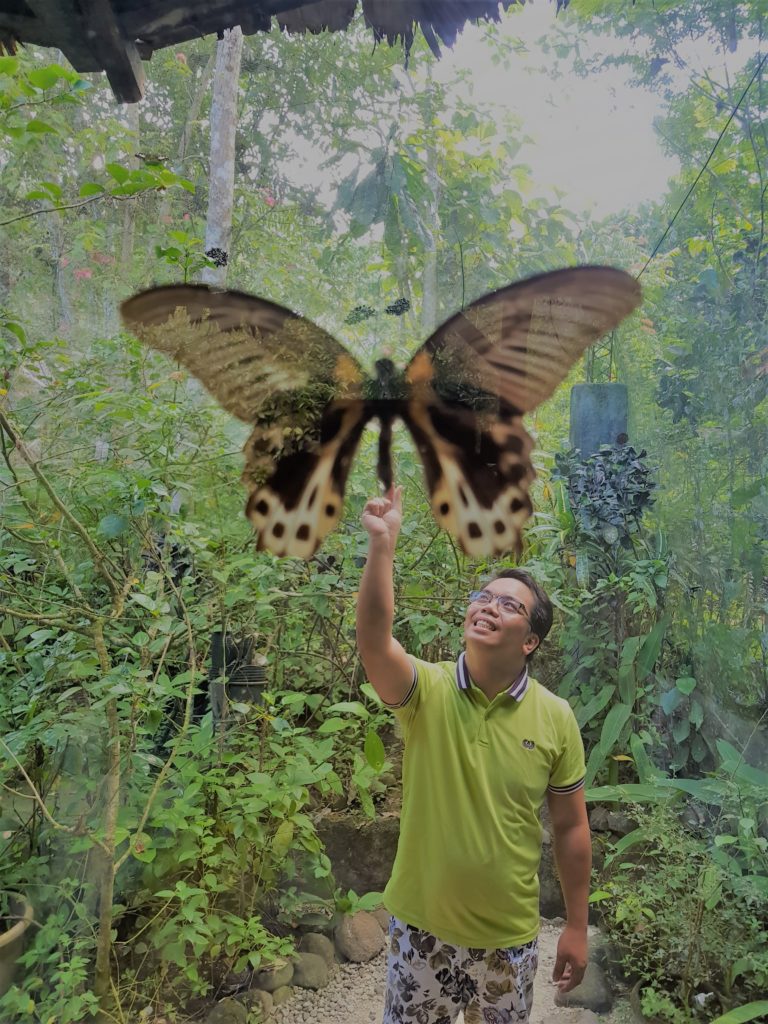 Loboc River Tour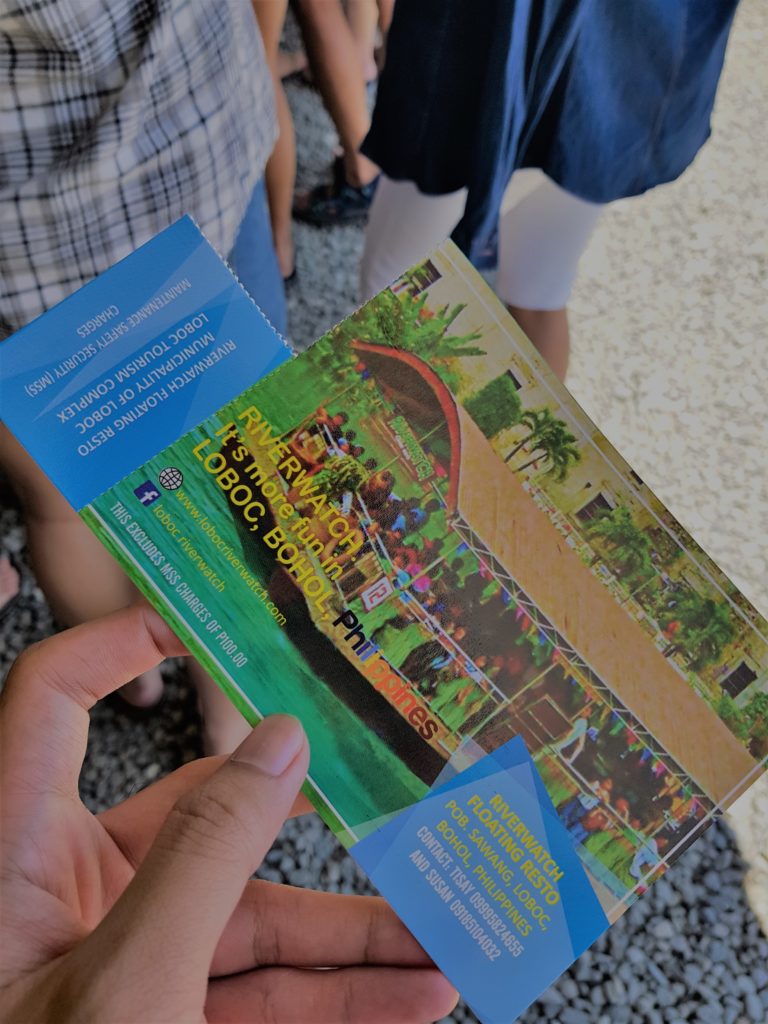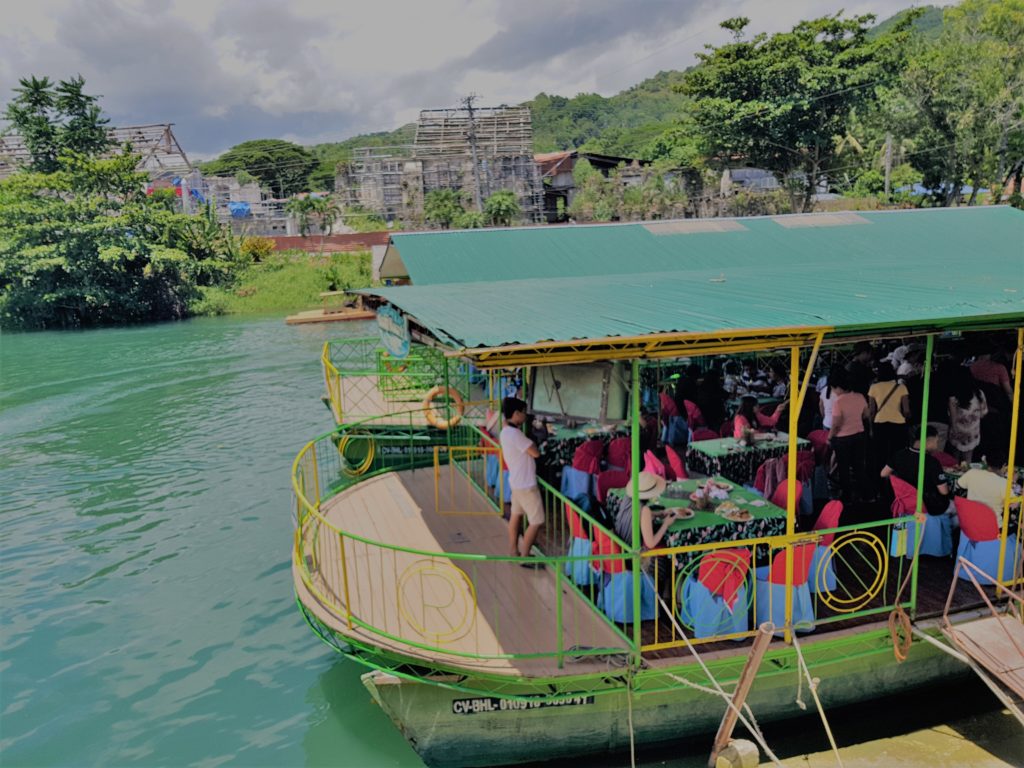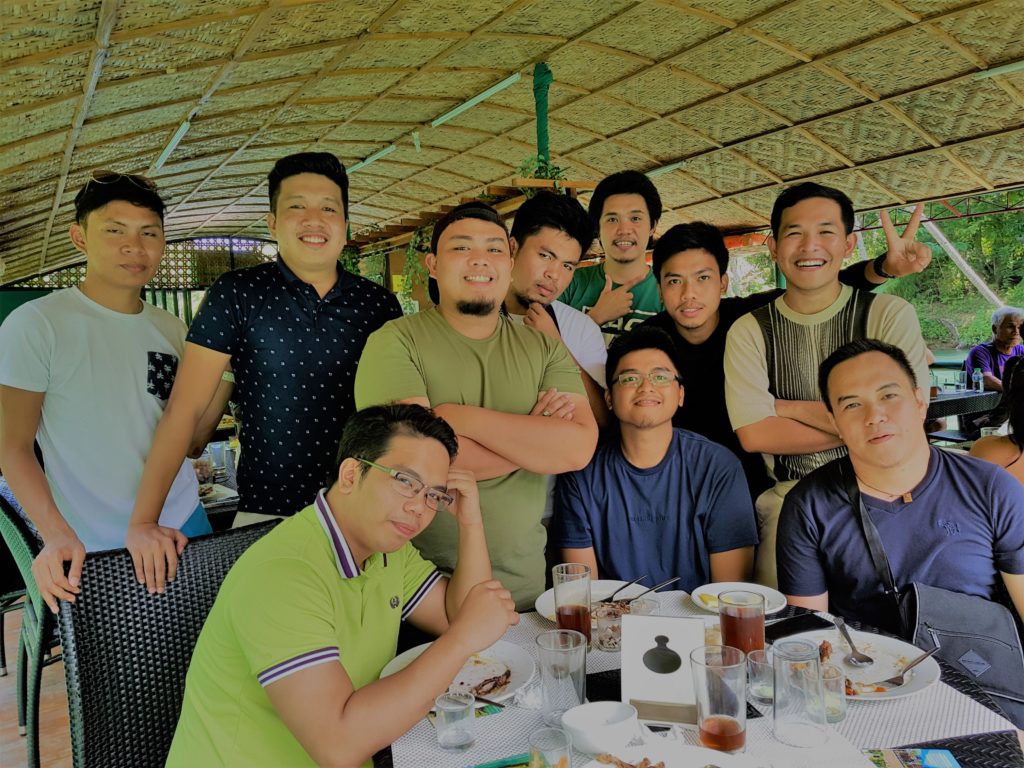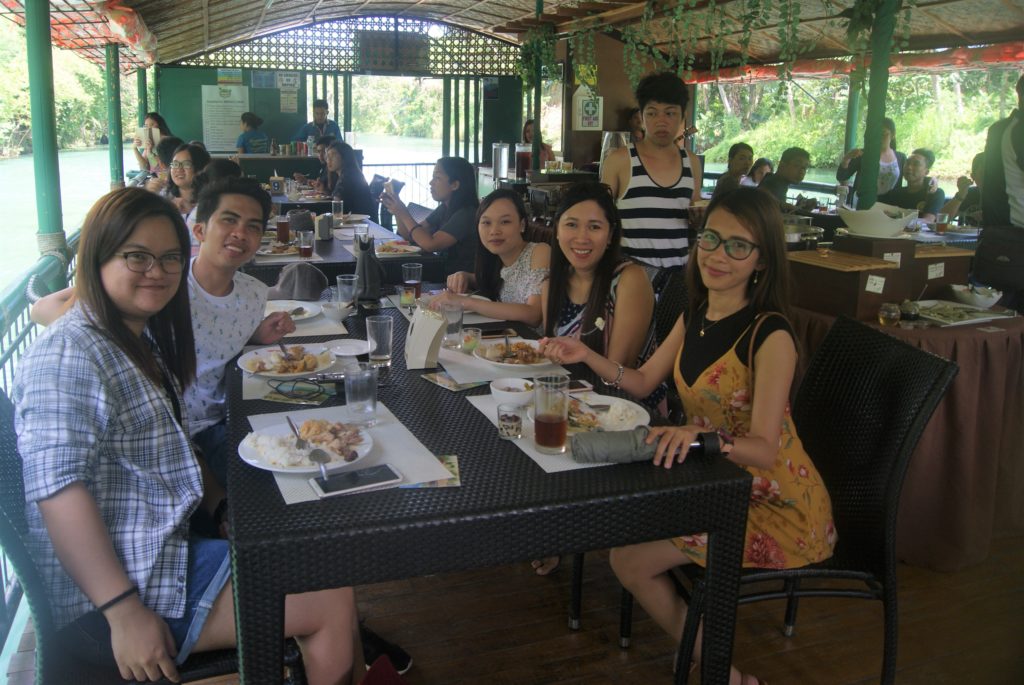 Twin Hanging Bridge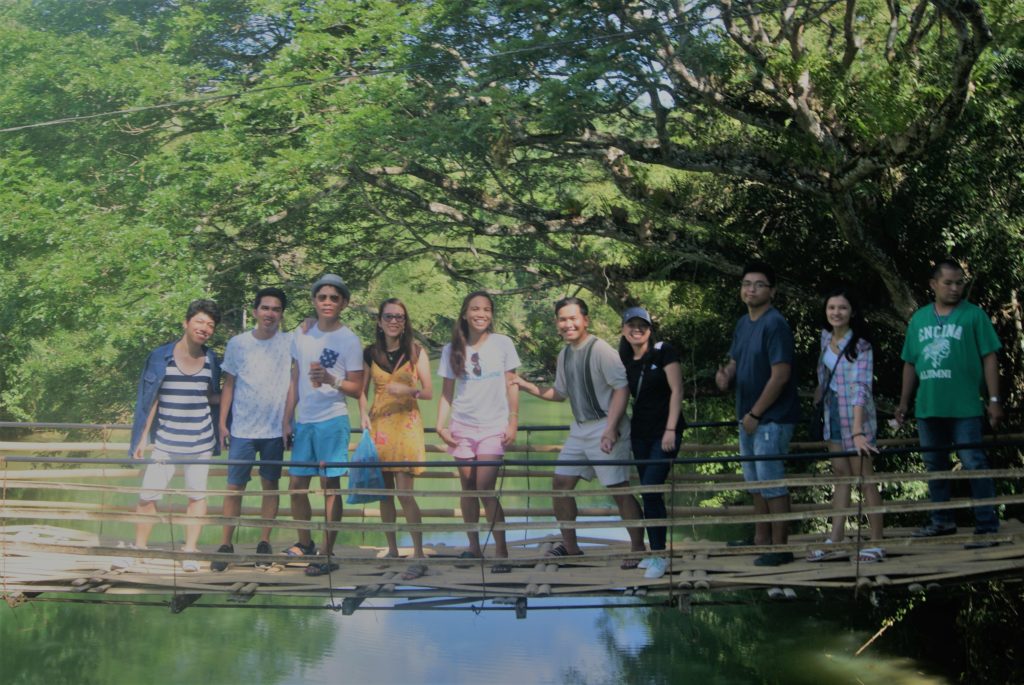 Chocolate Hills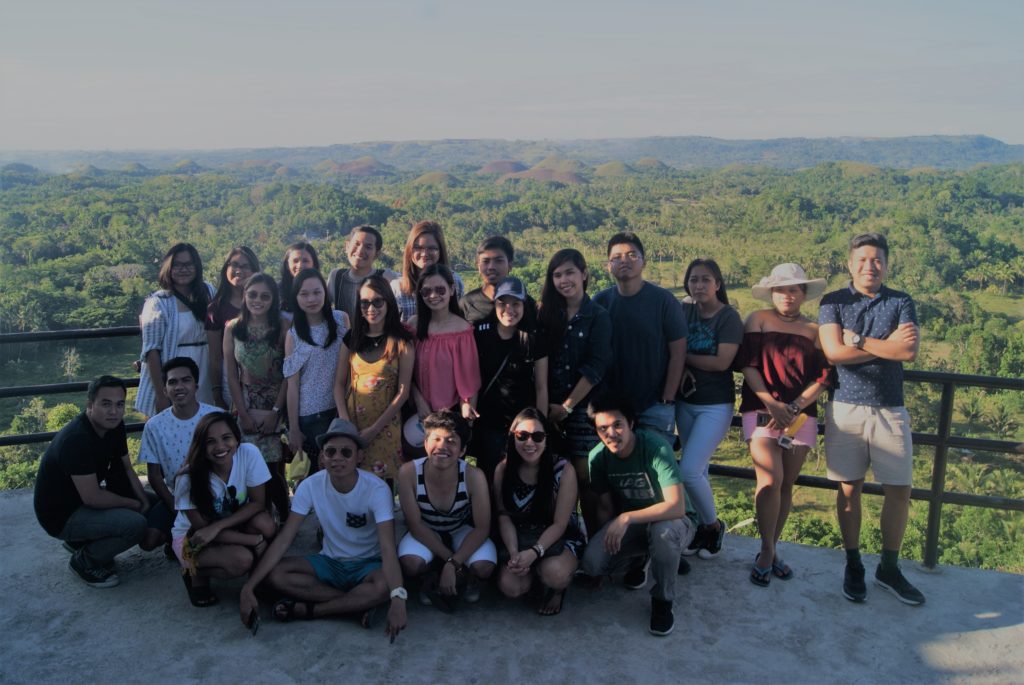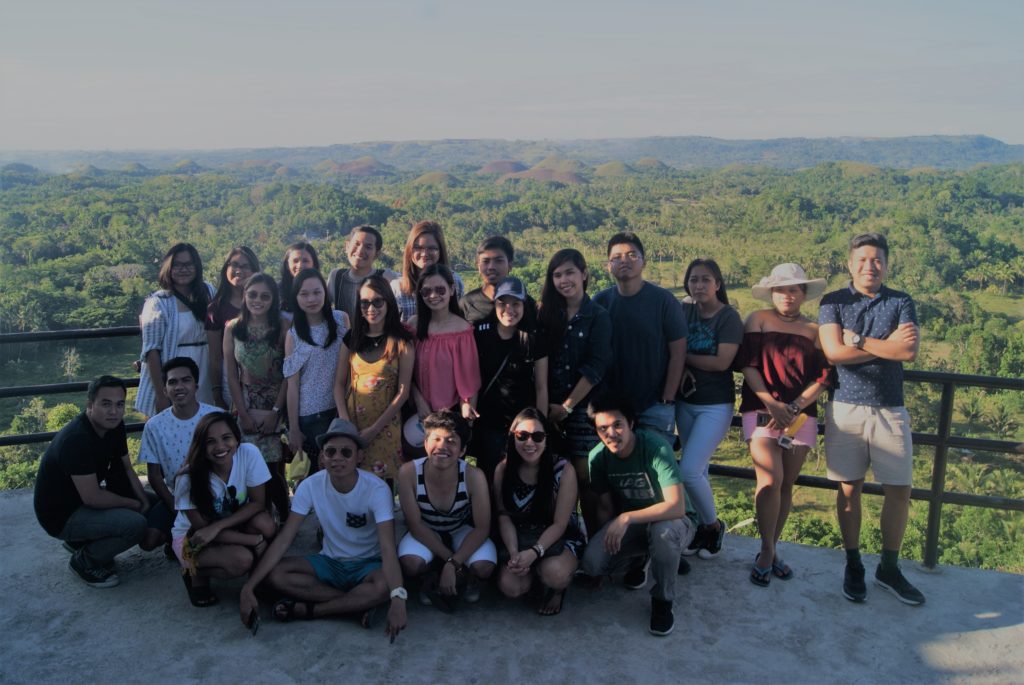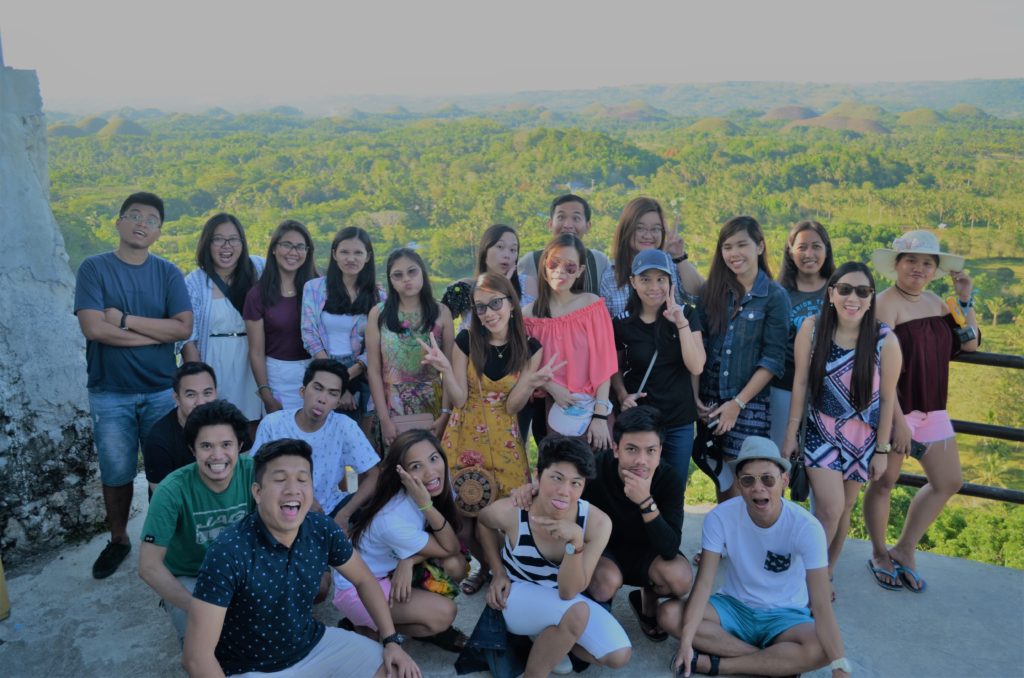 Manmade Forest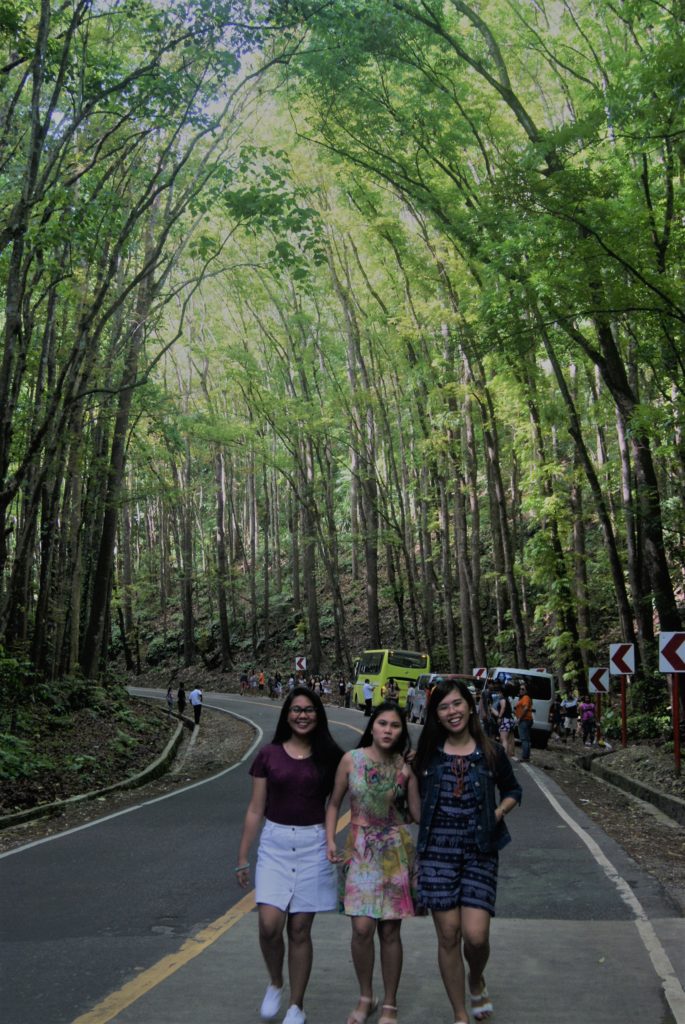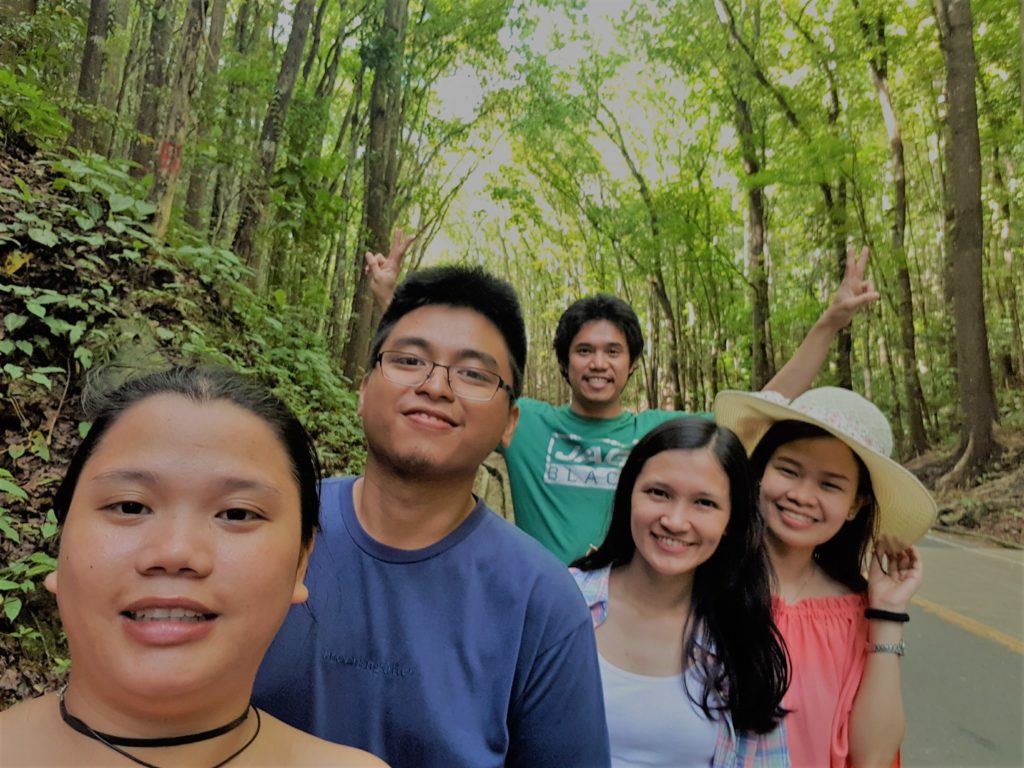 Wasn't it amazing? We were able to visit historical tourist spots, got thrilled in the twin hanging bridge, had a moment with the pythons, felt the cold breeze in the manmade forest, was mesmerized by the beauty of the butterflies, experienced eating in a floating restaurant cruising along the river surrounded by lush forest, stunned by the wonders of the chocolate hills and of course, met the second smallest primates – the tarsiers – up close and personal for the very first time. All of these, we all have ventured and enjoyed in just one day. Bohol has indeed a lot to offer for the locals and especially for the tourists. You don't only get to enjoy the beaches but you also get to enjoy land trips. So, exploring Bohol can be considered as "Bucketlist Achieved!"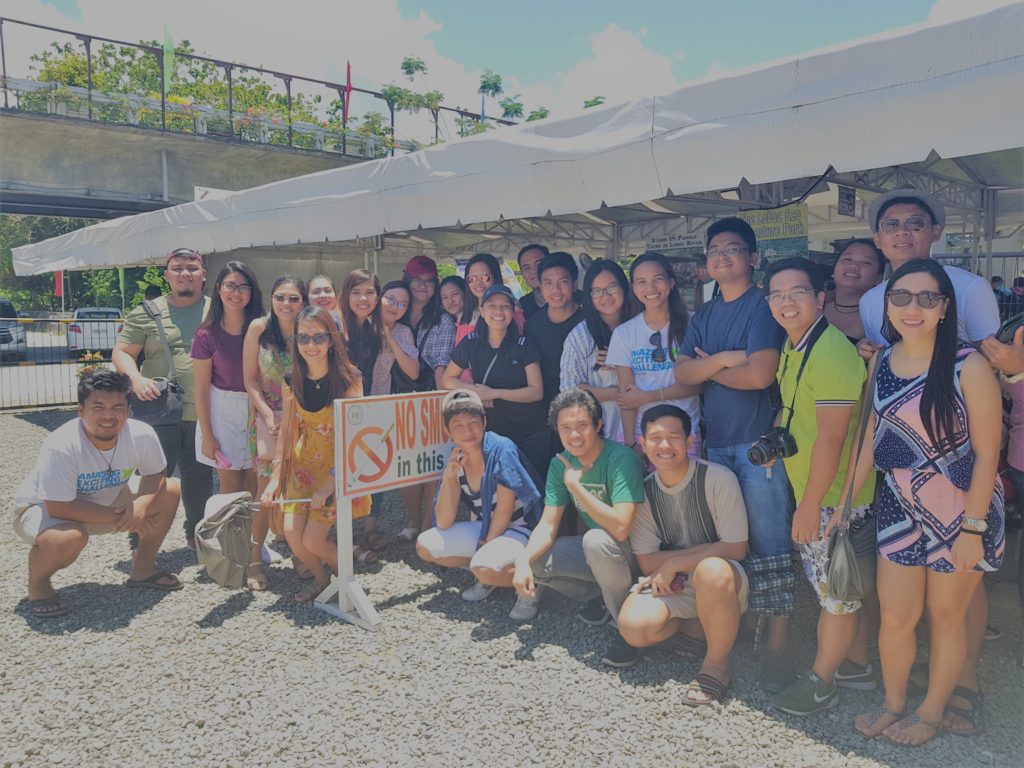 Home Sweet Home
Indinero Cebu employees really had an eventful Summer Outing. We had a very memorable and unforgettable bonding experience that helped us get to know each other better. As we went home, with us were memories that are for keeps. Thanks to Indinero!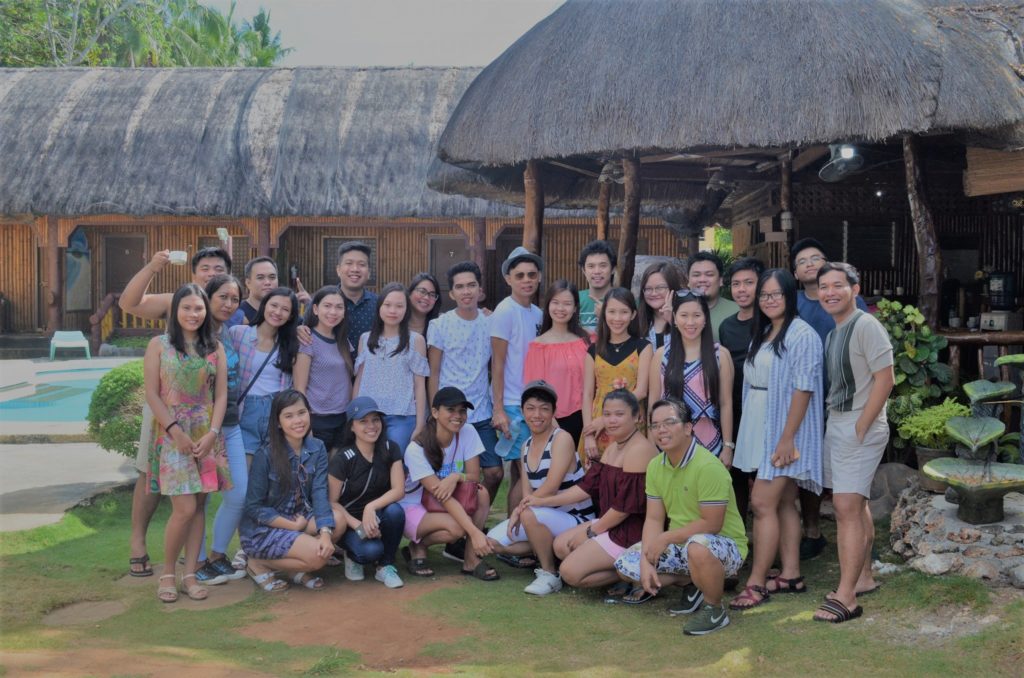 Photo Credits:
Dominic Naya
Judith Bayawa
Steven Nico Mendoza
Don Hoover Querubin