"Last Summer, I Fell in Love"
by

inDinero Admin

posted on

Tue, Feb 14, 2017
 Enterprise Summer Outing Blog Entry
by Dave Ryan B. Dacalos (Enterprise Accountant, Month-End)
"Summer Love.  Two words worth a thousand stories."
At one point in your life, you've had your fair share of a summer tale you've felt like you will never be the same person again.  Mine is no different.  It was the kind of summer the sun shone brighter than usual and the air gave me an invigorating kind of warmth.  I did not see this coming.  You. Me. Us.  Nevertheless, this is my summer story.
After weeks of meticulous planning (not to mention some last-minute changes due to unexpected twists and turns), we've finally had our Cebu Enterprise Summer Outing last May 21-22, 2016.  We've also invited some of the Software Engineers ("Devs") from Makati.  These are the cool guys who discuss IT and other computer-related stuff on Slack (some of which sound very foreign to an Accountant like me). The outing was a perfect opportunity for the Accountants of the Cebu Enterprise Team and the "Devs" of Indinero Makati to spend quality time together outside the four corners of the office.
While bonding with old and new friends alike, I've also had my close encounter with you. My first impression about you? You were young, mysterious and wild. From the very first time I've laid my eyes on you, I've always known there was something different about you.  Falling for you would cause me a lot of trouble.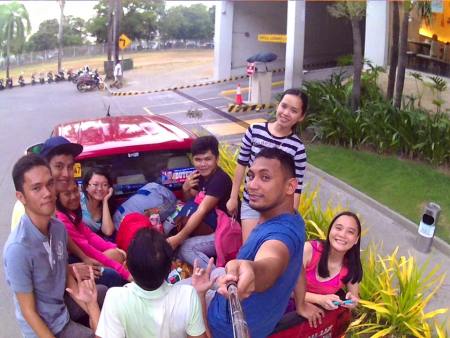 Everything happened so fast.  For a vacation filled with fun, laughter and games, you have your own ways of standing out from the rest.  I could genuinely say that I was having a blast the whole time, but my not-so-clearheaded mind keeps on bringing me back to thoughts of you:
Sunny Shine Beach Resort.  Just like its white sandy beach and foamy waters, you've swept me off my feet.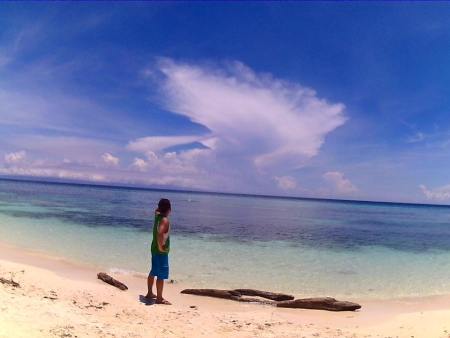 Cliff Diving at Salagdoong Beach.  Falling for you is a risk I'm always willing to take.
Salagdoong Forest Road.  The path may look eerie at first, but I know you'll guide me.
San Isidro Labrador Church and Lazi Convent. You're an answered prayer.  Why not create our own version of History?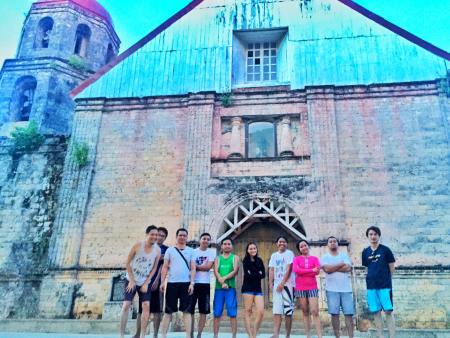 Old Enchanted Balete Tree.  You've cast your magic spell to an unsuspecting victim like me.
Cambugahay Falls.  My soul's thirst for affection has been quenched by your coolness.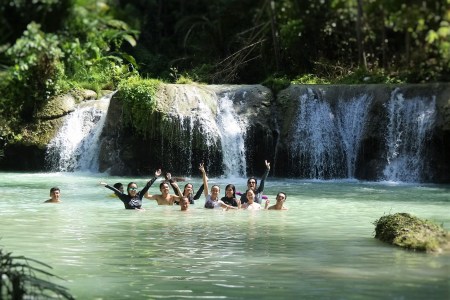 As some of my friends say, "All good things must come to an end."  The vacation was short but definitely one for the books.  Parting ways with you may have been bittersweet but the trip taught me to believe in love again.  Slowly but surely, I fell.
I don't usually share my feelings to anyone, but I'm taking this leap of faith to tell you what I really felt the moment I saw you…
"I fell in love with you, Siquijor."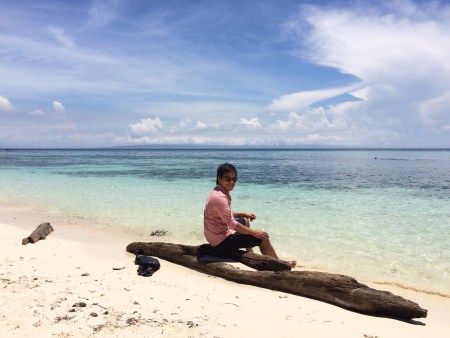 Yes, I got mesmerized by the island's ethereal beauty.  It was a love at first sight.  I never expected that I would be head over heels with a place as majestic as the "Island of Fire".  I'm very grateful to Indinero for giving us the moment to chill and relax with colleagues in a wonderful setting. I just can't wait for the next summer destination.
Just like how everybody looks forward to another summer, I can't wait for the day we shall see each other again, Siquijor.